Our textiles for an attractive, warm and intimate atmosphere in restaurants.
Our textiles for an attractive, warm and intimate atmosphere in restaurants.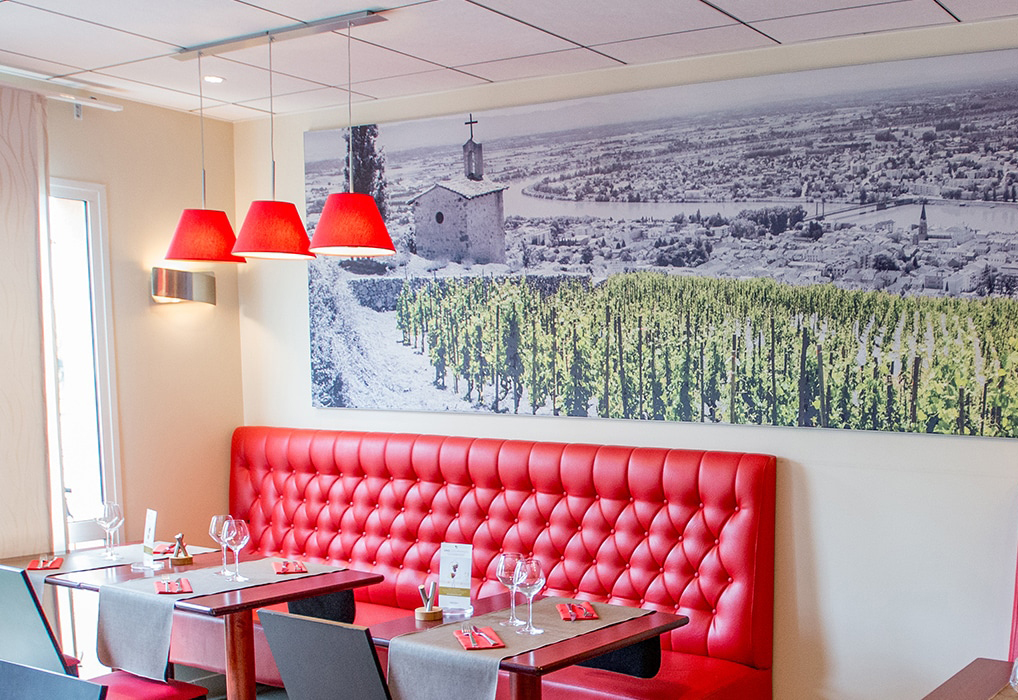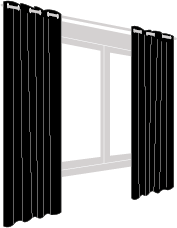 Adorning windows or French doors, curtains are perfect for a bright restaurant room and prevent people outside from looking in, creating an atmosphere that is both chic and intimate.
Always in compliance with current standards, we offer flame retardant fabrics which are mandatory in establishments open to the public.
Bespoke manufacturing :
We guide you to the most frequent standards in catering industry: microflex head ref. PMPS, prepleated head ref. PP70 and the eyelet head ref: TO.
Track and supplies :
KS rail (for curtains up to 8kg/ml) and KSC rail (for curtains up to 12kg/ml)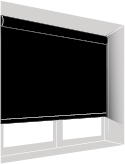 Find your ideal roller blind within our extensive range of colours and textiles. Motorised or manual and opening from bottom to top, they can easily vary brightness. Customise your interior space according to your project and your decorative atmosphere: plain, printed, technical. Let our experts guide you.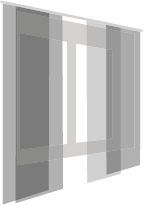 The installation of panel curtains will benefit your establishment since they can be used to modulate your space, to dress shop windows or to isolate storage areas, thanks to the horizontal-rail opening process.
Find our selection of specific fabrics in our fabric library here.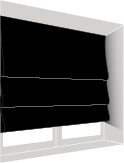 For a warm décor, choose a Roman blind. Depending on your lighting preferences and your need for privacy, choose from our range of sheer curtains, light-filtering or blackout textiles. It is the perfect balance between aesthetics and practicality; it takes up hardly any space and is easy to install.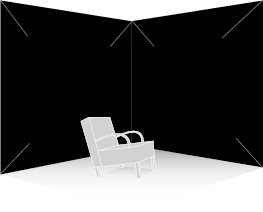 Rethink your entire décor and choose a wall hanging as a finishing touch for your walls. Combine business with pleasure by coupling the beauty of fabric with the acoustic insulation of your interior spaces.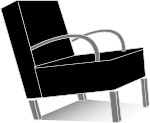 In the catering industry, seats are an essential part of the customer experience. Some of our qualities have been designed to meet the requirements of seat use (peeling and martindale). With these seat fabrics, choose a unique, trendy and wear-resistant.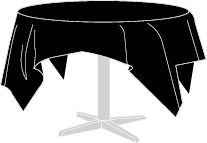 For more information about our table linen, please refer to your advisor.
Our sales staff can provide you with support and in-depth expertise on standards for specific types of establishment (schools, hotels, retirement homes, healthcare, etc.).