Is one of your clients requesting a textile decoration project?
SOTEXPRO gives you access to more than 1800 references and colours of M1 fire retardant fabrics, both aesthetic and technical, directly on the online fabric library. Our fabric collections are expanding and now offer a wide range of technical features: sheer, sunblock, blackout, antibacterial, antiviral, thermal, acoustic, etc.
Blind manufacturers: We have a wide range of plain fabrics just for you.
Specialists in local authorities, curtain stores, upholsterers and decorators: Discover our collections of printed fabrics available from stock.
Every day, our twenty or so qualified seamstresses make all types of curtains, bed runners, cushions, standard or made-to-measure.
Discover our ATOM, ATOM2, COTTAGE and, more recently, MELODIE flame retardant collections. A broad range of decorative atmospheres made up of jacquard fabrics and/or patterns printed on a multitude of textiles. These collections are made in our French workshops and reflect our expertise.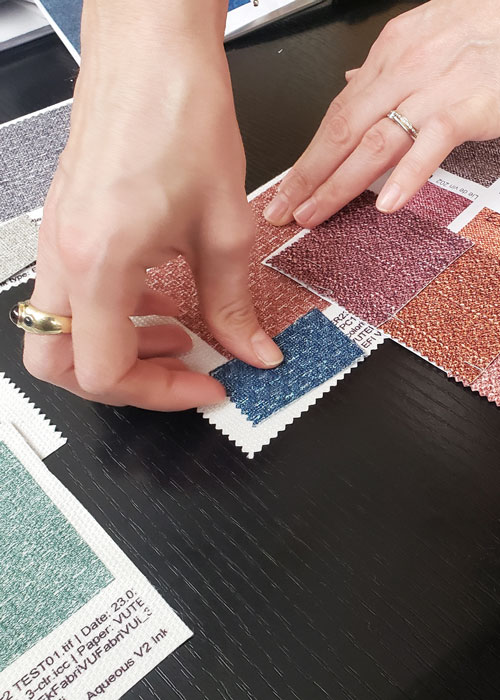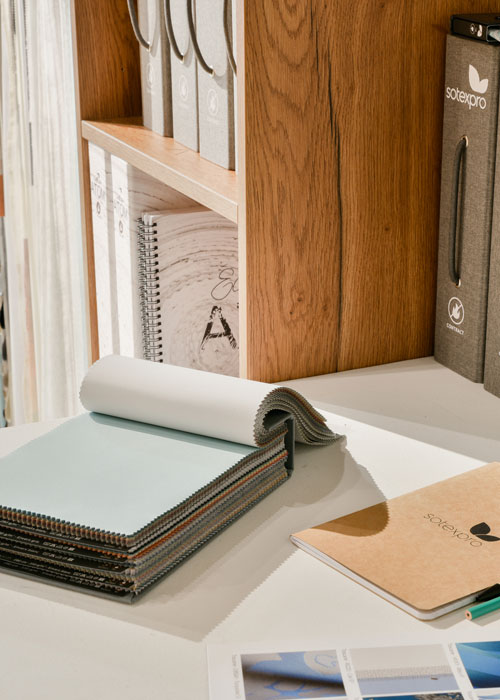 Would you like a more exclusive offer? Opt for customisation.
Discover our LE LAB' collection, a real source of inspiration, made up of a wide range of designs to be printed on a wide choice of M1 flame-retardant textiles and more. It's a library of designs to help you with all your projects. They can be used as they are, or as the starting point for an idea. We can change the scale, the colouring, the layout, the connection… This library is an open door to your creativity!
Tell your story or give free rein to your imagination, our creative team is at your disposal to meet your needs, combining its many skills in textile design, image research, graphic design…
Our sales staff can provide you with support and in-depth expertise on standards for specific types of establishment (schools, hotels, retirement homes, healthcare, etc.).