Our flame-retardant textiles for complete, safe customisation of your shops.
Our non-flammable textiles for complete, safe customisation of your stores.
Textiles in line with your image will help strengthen your market position.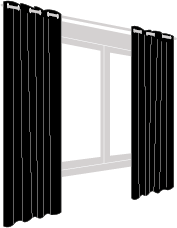 To dress your shop windows or close the dressing rooms, choose from our wide range of fabrics: Velvet, plain or printed.
Thanks to our expertise in digital printing, feature your logo or any other elements from your corporate style guide on your textiles.
Bespoke manufacturing :
We guide you to the most frequent standards in retail industry: eyelet head ref: TO.
Track and supplies :
track round diameter 20mm or 25 mm ref : TR20 ou TR25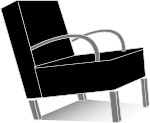 Enhance the aesthetics and décor of your shops with seats or benches upholstered with our specialised fabrics.
We design custom bench and seat covers to suit your décor, designed in our high-quality fabrics that can withstand wear and tear.
Browse our fabric library to find our selection of quality upholstery fabrics.
Our sales staff can provide you with support and in-depth expertise on standards for specific types of establishment (schools, hotels, retirement homes, healthcare, etc.).