Transparent sheer fabrics
OUR TRANSPARENT SHEER FABRICS LIGHTLY FILTER LUMINOUS RAYS AND PREVENT PEOPLE OUTSIDE FROM LOOKING IN.
Thanks to our sheer curtain fabrics, create intimacy in your interior spaces. Optical values are defined according to the European standard EN 14501
OPTICAL INDICES ACCORDING TO STANDARD EN 14501
Visible light transmission (Tv)
The total percentage of light rays on the visible spectrum, with wavelengths ranging between 380 and 780 nm (nanometres), that pass through the tissue.
Visible light reflection (Rv)
The percentage of light rays that are reflected by the fabric.
Light absorption (Av)
The percentage of light rays that are absorbed by the fabric.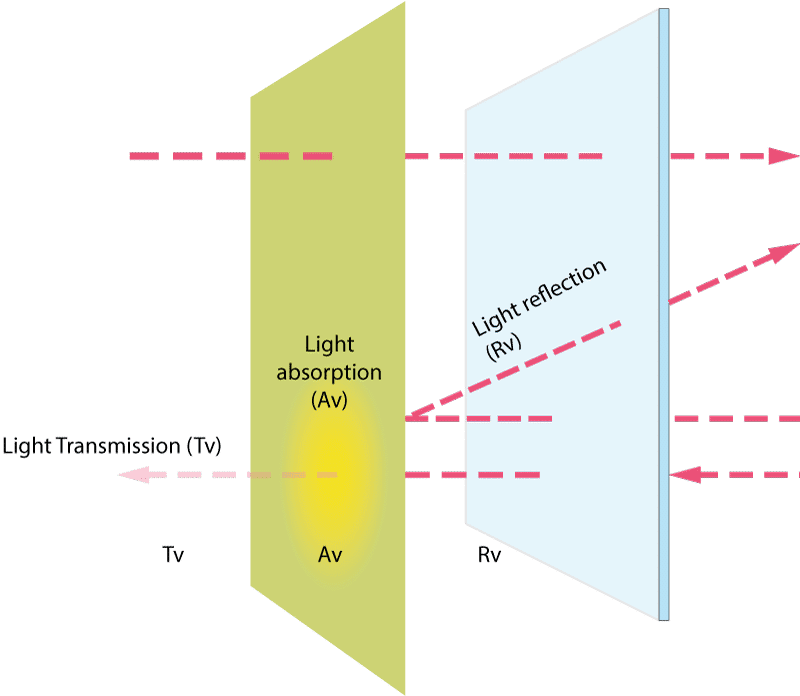 Sheer curtain fabric is a fabric that filters very little light. It subtly absorbs a share of the visible light waves. The more the light is filtered, the lower the visible light transmission (Tv). Light transmittance equal to zero means that it is a blackout fabric, which is not the case with sheer fabric.
Technical properties
The properties of transparent sheer fabrics:
Subtly filters light

Prevents people seeing in
Our sheer fabrics are particularly recommended for professional spaces, meeting rooms, restaurant dining rooms, offices, etc. For the manufacture of curtains, Roman blinds or panel curtains.
Our blackout fabrics are also non-flammable (M1 fire rating).
For more information on our transparent sheer fabrics