From reception areas through to bedrooms, enhance the customer experience by choosing a unique decorative atmosphere.
From reception areas through to bedrooms, enhance the customer experience by choosing a unique decorative atmosphere.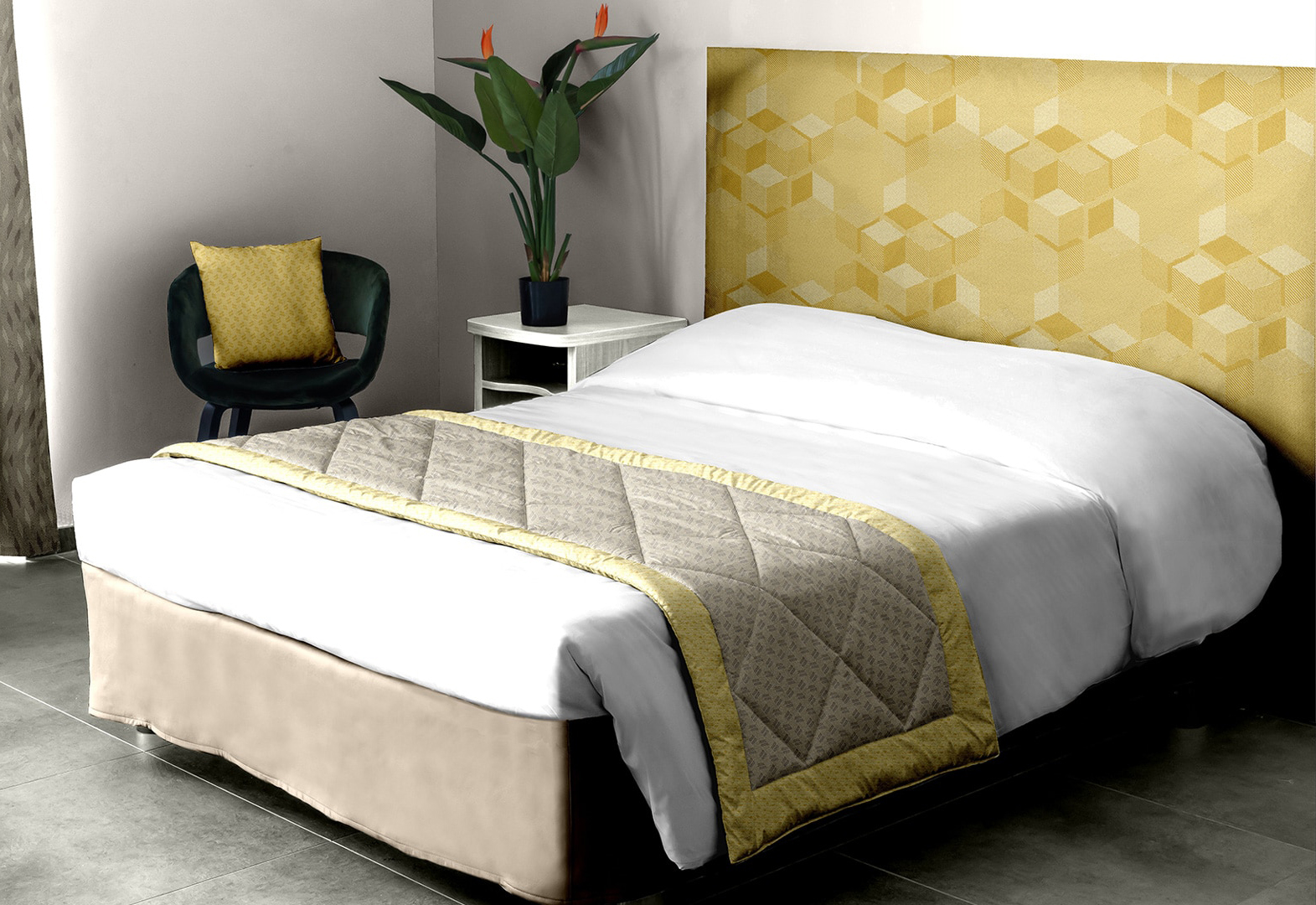 Discover our ranges of textiles — jacquard, plain or printed — that comply with the mandatory fire safety standards in common areas of hotels. Customised decoration and technical solutions are key for our experts.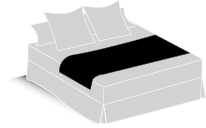 Bed runners are a principle element of hotel décor, adding a neat and finished appearance to the textile decoration in rooms. We design different models of bed runners, meeting elevated hotel standards.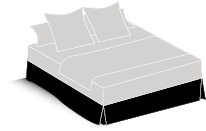 Ideal for coordinating the bed with the décor, the bed mattress cover has both an aesthetic and protective role for the bed base. Completely customisable depending on the size of the box spring, let your imagination run free when choosing the material: Plain, printed or imitation leather fabrics.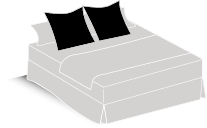 Comfortable and aesthetically pleasing; round, rectangular or square, decorative cushions are essential finishing touches when decorating a bed. Take a look through our fabric library and find the fabric you want; whether plain fabric, printed fabric or Jacquard woven patterns.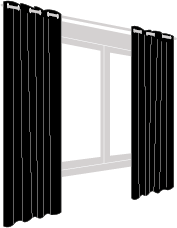 To dress your windows, from complete blackout fabric to transparent sheer fabrics, choose textiles from our wide range of plain, printed or Jacquard fabrics for trendy and customised décor.
Bespoke manufacturing :
We guide you to the most frequent standards in the hospitality industry: microflex head ref. PMPS, prepleated head ref. PP70 and the eyelet head ref: TO.
Track and supplies :
KS rail (for curtains up to 8kg/ml) and KSC rail (for curtains up to 12kg/ml)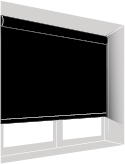 Our wide range of textiles for blinds means you can choose according to your decorative atmosphere and what is on trend: plain, printed, technical. Thanks to our digital printing expertise, we bring textile mediums to life. Add a touch of differentiation to your interior spaces.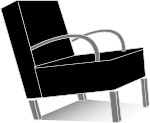 Reorganise your space depending on your décor concept and upholster all your seats in line with your chosen theme. Designer and decorative, upholstery fabric allows you to truly customise your interior space to match your desired image.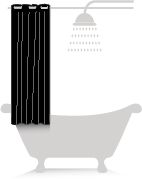 Shower or bath? Not an issue! Our waterproof shower curtains are made especially to fit your bathroom layout.
Our sales staff can provide you with support and in-depth expertise on standards for specific types of establishment (schools, hotels, retirement homes, healthcare, etc.).