Safety is paramount in schools.
Safety is paramount in schools.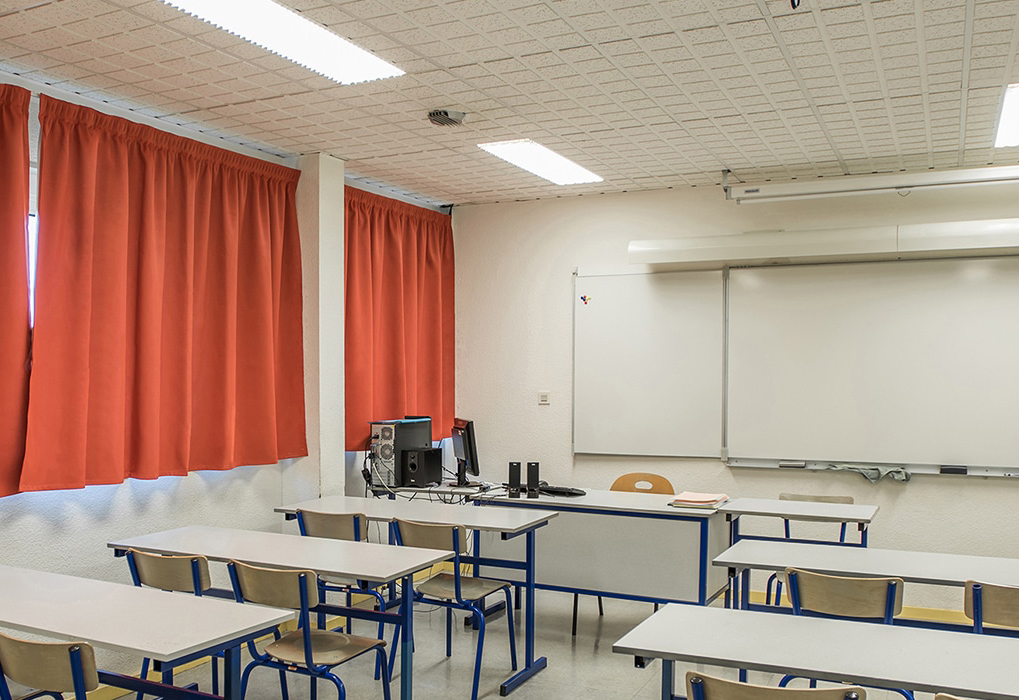 Discover our textiles designed to insulate classrooms and prevent outsiders from looking in, while equally maintaining the desired temperature by protecting against the sun's rays, thus improving student comfort.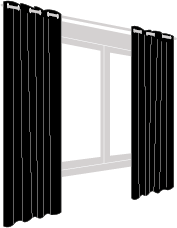 Our range of thermal fabrics protect against light radiation - reducing reflections on computer screens - and ensure good radiant energy control. Thanks to our expertise in digital printing, we can print all kinds of designs to create specific styles for each of your spaces.
Bespoke manufacturing :
We guide you to the most frequent standards in schools: prepleated head ref. PP70, the eyelet head ref: TO and header curtain ref : STAN
Track and supplies :
KS rail (for curtains up to 8kg/ml) and KSC rail (for curtains up to 12kg/ml), track round diameter 20mm or 25 mm ref : TR20 ou TR25.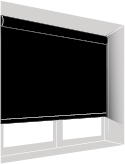 Our wide range of blind fabrics offer you the chance to select your blinds based on your design concept or desires: plain, printed, technical (sound or thermal insulation). Thanks to our digital printing expertise, we can print all kinds of designs on a wide range of textile mediums, in order to create a truly personal atmosphere.
Our sales staff can provide you with support and in-depth expertise on standards for specific types of establishment (schools, hotels, retirement homes, healthcare, etc.).